CRM for Leading Agriculture and Municipal Equipment Suppliers
As a provider of agriculture and municipal equipment, you understand the importance of providing excellent service to your customers. In today's fast-paced industry, it can be challenging to keep up with the demands of providing top-notch service, especially when dealing with poorly integrated information systems.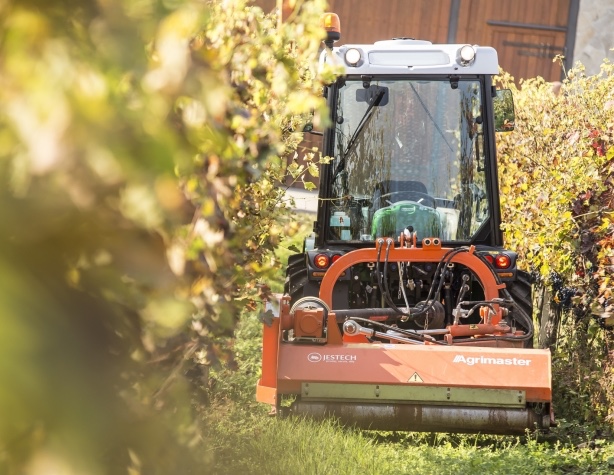 Atollon – Your Guide to Success
Satisfied customer, increased productivity, and steady growth. These are the hallmarks of success that Atollon can bring to your business. As a trusted partner, it lets you shift your focus from mundane tasks to what truly matters. Want to dedicate more time to your clients, deliver outstanding services, and avoid repetitive chores? With Atollon, it's not just a dream.
Get Rid of Information Overload
Atollon consolidates information about your customers and their orders, handles both structured and unstructured data, such as communication, documents, and metrics. This robust system ensures your business functions smoothly, even when your team isn't available. You will discover new up-selling and cross-selling opportunities, and previously hidden connections as well.
All-in-One Solution for a Boxed Price
Based on your requirements, we create a perfectly individualized solution and transform your visions into reality – drawing from our experience in collaborations with companies selling and servicing agricultural and municipal equipment. We consider both your current and future business processes and seamlessly link our solution to them. Compatibility with other frequently-used systems is guaranteed.
Ready to Take the Leap?
The first step to your company's success is easier than you might imagine. Just click the button below for a free consultation. We'll discuss your current situation and chart the path to your goals. Once you've seen the possibilities, there'll be no turning back. Strengthen your market position and experience Atollon today.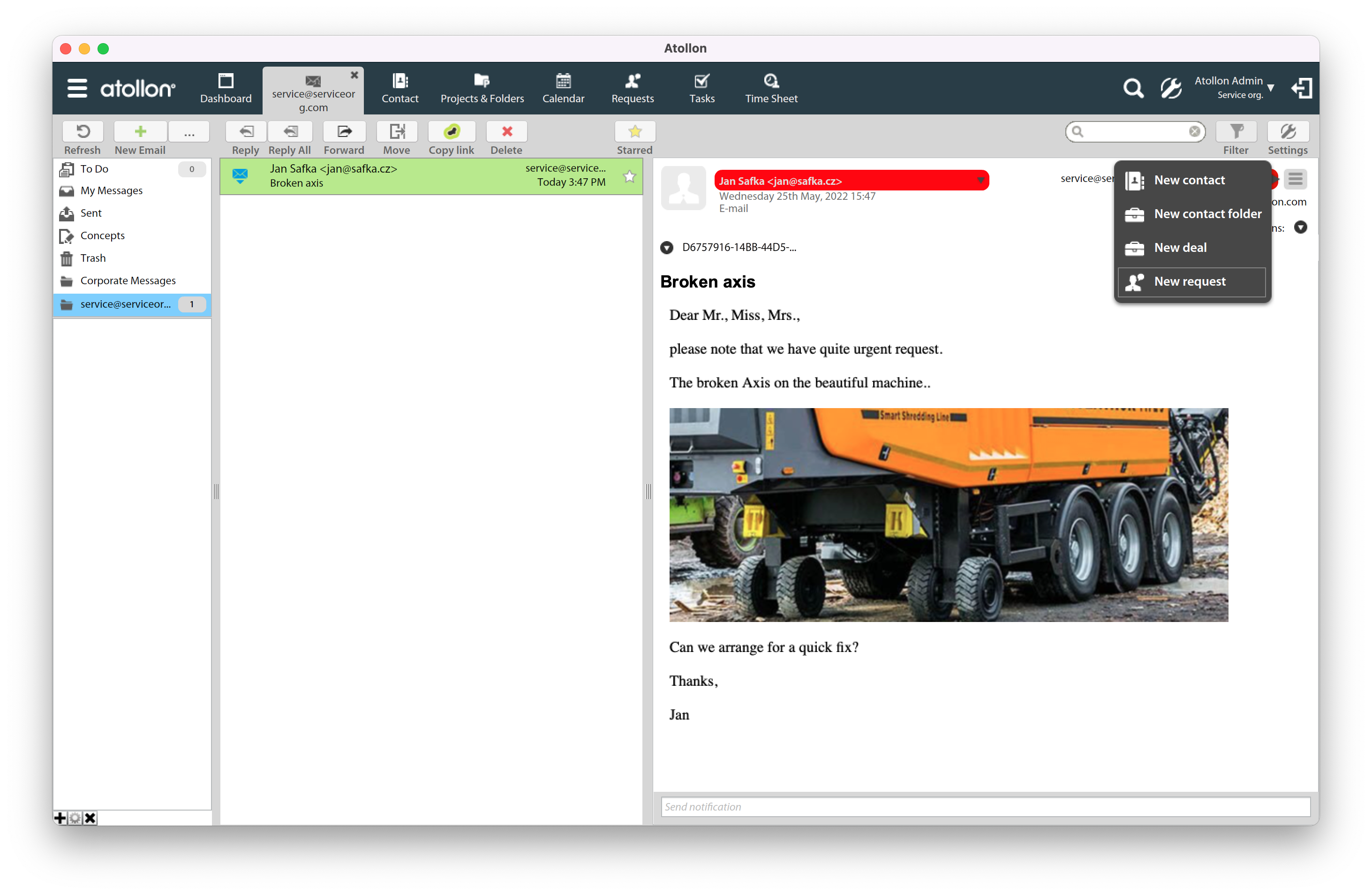 Sales and Marketing Automation
We will provide your team with powerful tools to track both e-mail and internal communication. You will be able to prepare an estimate in under a minute. From a potential customer, properly nurtured by your marketing activities, to a closed deal.
Technology Delivery and Tracking
You will become an irreplaceable partner for your customers - farmers, municipalities, etc. We will take care that you won't forget any customer's deadline, put all your documentation in one place and prepare an environment for further service activities.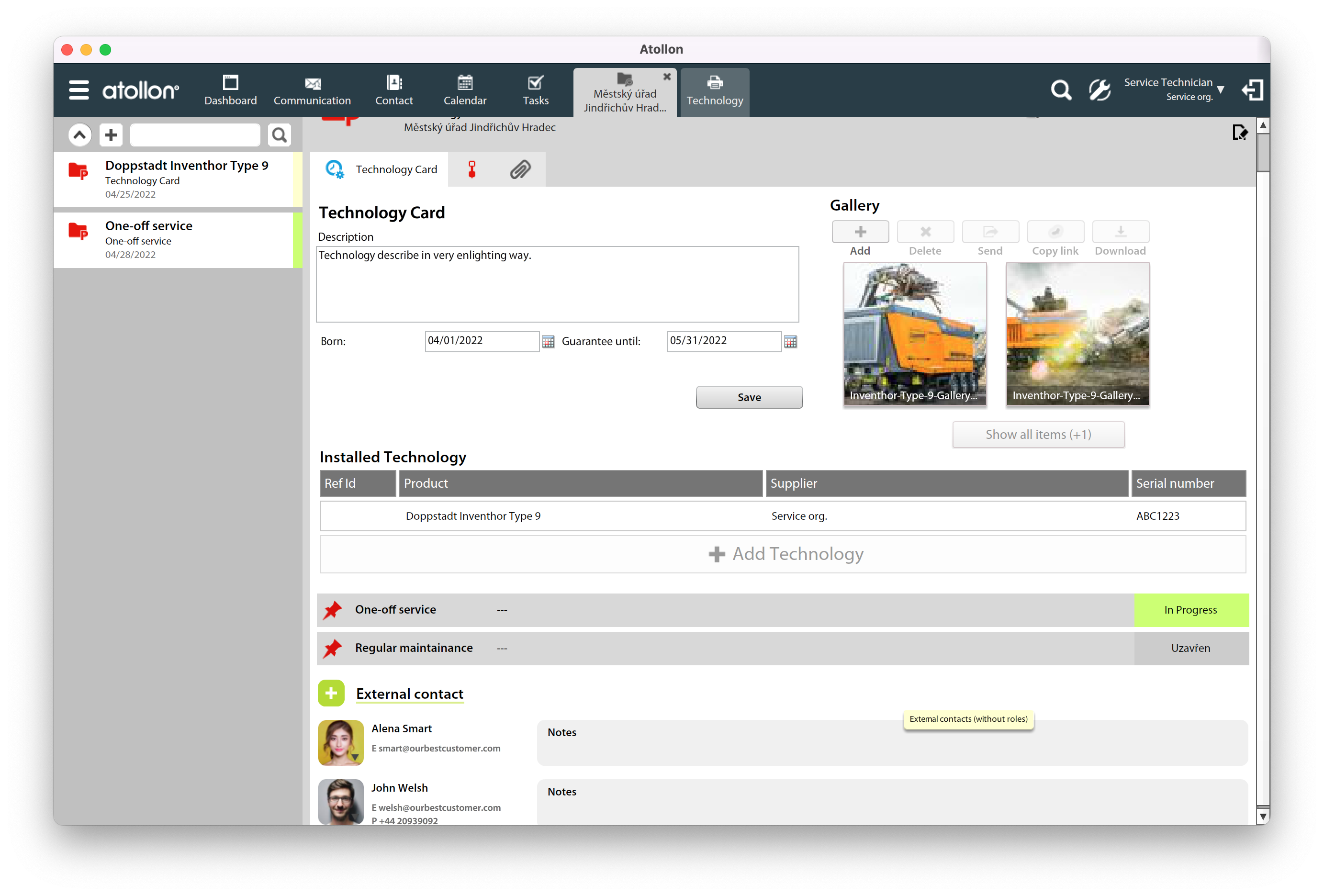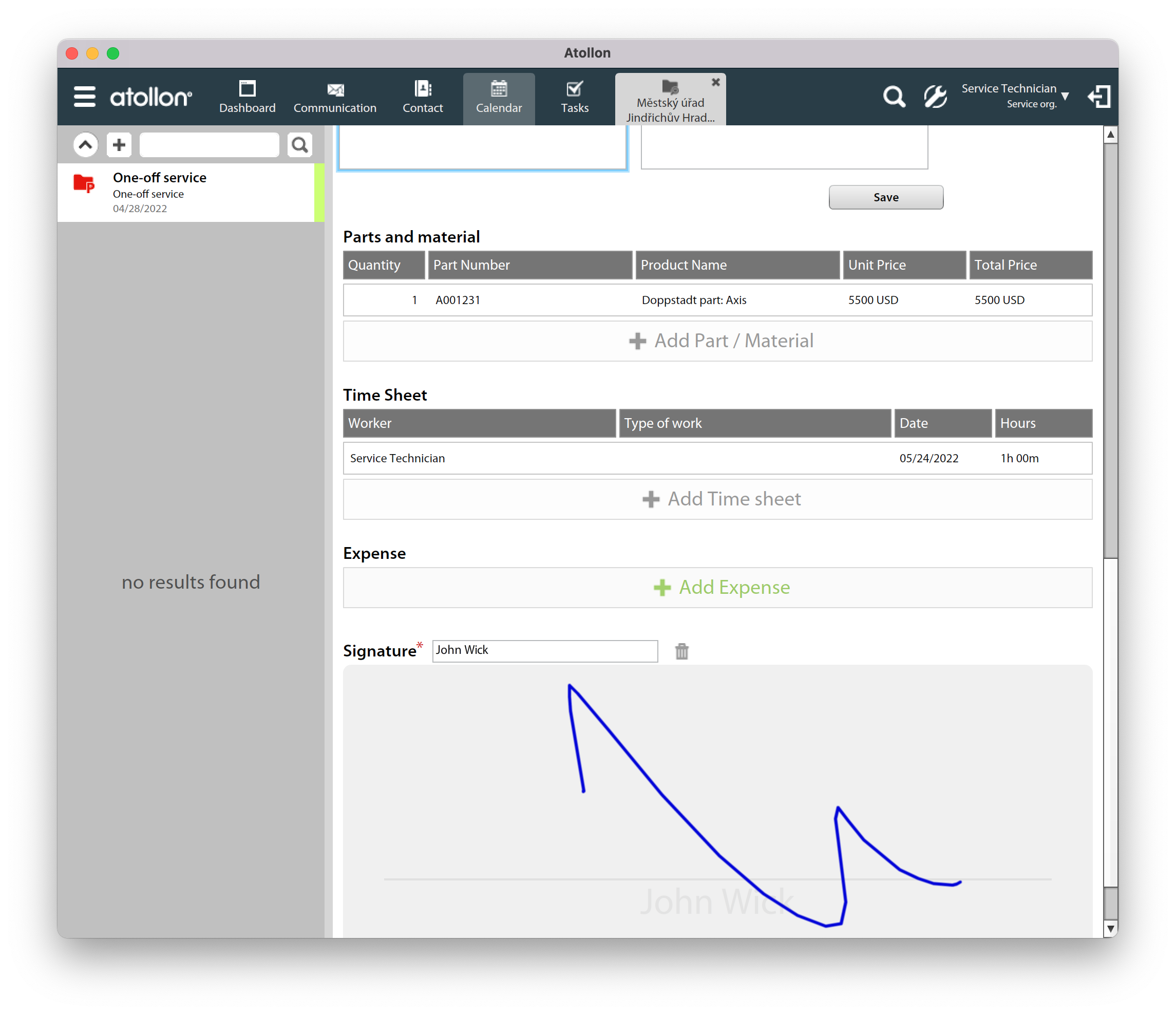 Service Activities and Technical Inspections
We will anticipate your customer's needs in technical inspections and automate any routine connected with providing well organized services. We will help you get rid of paperwork and digitalize all your service documents, incl. inspection checklists.
Success Story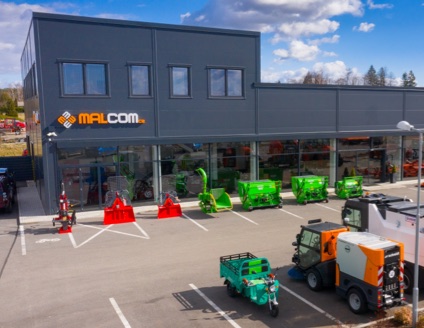 How we help manage sales and service in a company selling agricultural and municipal equipment
Atollon has unified our processes and sales and service departments around customer, order and technical records.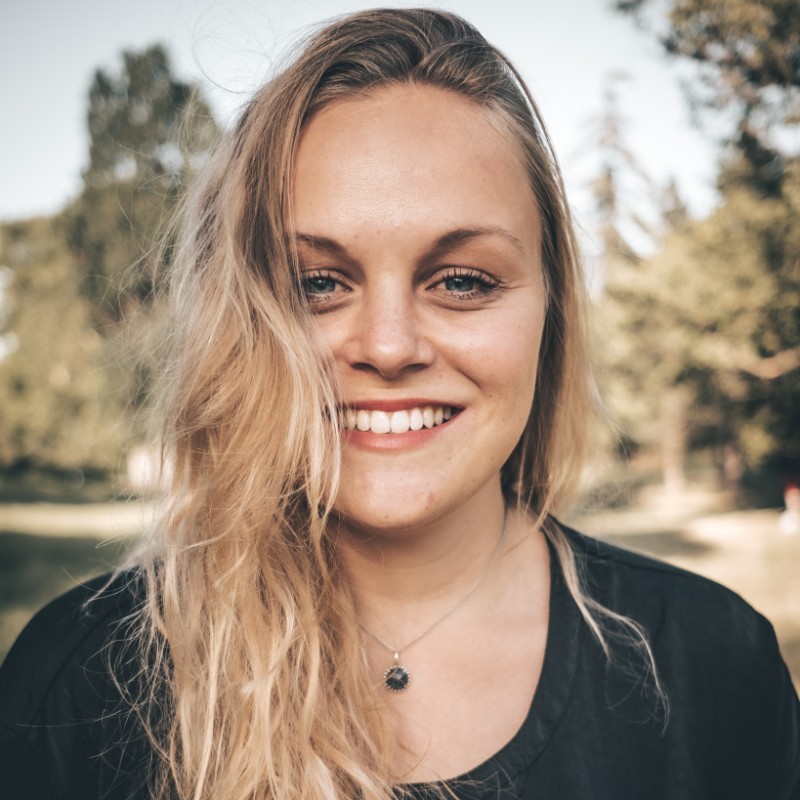 Nikol Hejlickova
MALCOM Marketing Manager
We Enable You to Focus More on Customers
We created a platform that consolidates customer information and streamlines your work, giving you the tools you need to provide the best service and automate routine tasks.
You'll Become More Productive
We make access to information faster and clearer, eliminate routines and get performance numbers without much effort.
Your Customers Deserve The Best
We help you get the time to nurture your customers and a platform over which you can continuously innovate your business.
You Deserve to Grow
You and your colleagues deserve to work for an innovative company that is admired by its customers and motivated to be the best.
We Will Guide your Transformation to Customer Service Excellence
Once you give us the green light, we'll start with a big clean-up first, simplify your access to information, and then start automating routine activities. We implement in an agile way, i.e. as gentle as possible on your company's operations.
Demo Taiored For You
1 Day After Initial Consulting
Initial consulting takes about 30 minutes, during which we ask you several questions to understand your current situation (current processes, systems and problems you face)
We want to understand your ambitions, initiatives in customer success innovations, management needs in reporting.
We will prepare demo tailored to your needs within 1 working day.
Setup and Integration
From 1 to 3 weeks to deploy
We will setup the whole solution to fit your needs (features, roles, workflow, mailboxes ...)
We will setup workflow automation or custom workflow plugins to avoid any routine.
We will setup your daily / weekly / monthly / quarterly reports and implement output documents (adjust templates to fit your corporate identity and add all requested documents).
We will connect ATOLLON to your current system(s), such as ERP, stock management, mail systems, etc.
User Success
From 1 to 3 Months
We will run pilot in the first week with few selected power users to verify the system setup.
After setup is verified, we'll provide all users with initial training. After training, we will setup automated user onboarding process to provide users with necessary how-tos.
We will ask you and your users for feedback to see if we match your expectations. After initial period, we will setup regular calls to get feedback from you, at least once per year.
Free Consultation
If you want to see how we help leaders in agriculture and municipal equipment sales and service, do not hesitate to contact us please.
I am Interested in a Free Consultation