Lead management
No automat will replace personal contact with the customer. However, ATOLLON will facilitate key communication steps with customers who have the potential for future or existing cooperation. It automates email communication for you, speeds up and streamlines the calling process, and identifies interest in the target group. It's then up to you to deliver quality content and target customer groups where you see potential.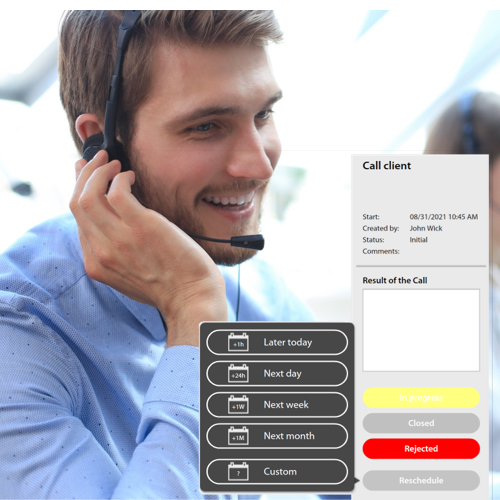 Accelerate the creation of new opportunities
You have a great product or service that everyone in your target audience should know about? Make it easy for your sales reps to reach potential customers via phone, email or personal contact via social media. Combine all of these paths to the customer for maximum impact. Optimize campaigns in real time.
Multiply the number of calls
Involve junior salespeople in the sales process who, thanks to the integrated call centre, will contact more potential customers than before.
Make it easy for the senior salesperson to coach juniors through the campaign rollout and onboarding process.
Allow salespeople to focus more on the sale itself, less on campaign administration.
Send relevant emails
Send valuable emails to customers at every stage of the acquisition process, either individually - based on templates - or automatically.
By tracking click-throughs in messages, you can easily focus only on customers who have shown interest and provide the highest value to them.
Monitor success and optimize
Measure the success of campaigns, advertising sources, target groups or your products and merchants in real time.
Optimise your campaign based on a combination of hard data (e.g. number of appointments made) and conversations within email or internal communications.