Integration of AI Technology in Businesses Offering Healthcare and Lab-Tech Equipment Sales and Services
Atollon Article | | 19/04/2023
It's nearly impossible to ignore the rising influence of artificial intelligence tools in our everyday activities. The healthcare and lab-tech equipment sales and service sector is not excused from this revolution. This article provides insights on harnessing AI tools to revolutionize customer engagement, optimize operational efficiency, and gain a competitive edge.

Your Constant Collaborator
An AI assistant can identify possible up-selling or cross-selling opportunities based on the customer's usage patterns, considering the healthcare and laboratory equipment deployed by a particular customer.
Enhance your Operational Efficiency
With insights into data such as the equipment's manufacturing year, warranty status, or parts inventory, you can now go via vast data sets. This allows you to formulate proposals for clients who are most likely to upgrade or service their equipment, perhaps purchasing replacement parts or additional components. Employing this method, you can effectively focus on clients more likely to start business with your company.
Prioritize your Resources Effectively
Moreover, optimizing your sales team's hours will ultimately escalate your business's output. Instead of manually inputting and scrutinizing data, you can delegate these tasks to AI. Traversing databases, accumulating data, and analyzing it to observe patterns and trends (most used equipment types, common problems, or popular add-ons). Crafting tailored offers, enhancing the effectiveness of targeted campaigns; thereby creating opportunities to broaden the array of clients, including hospitals or laboratories.
Stay up to Date
In order to take advantage of these benefits, you need to have a system, which can combine structured (e.g., equipment lists) and unstructured data (e.g., stored emails). It can reveal new insights and anticipate clients' needs. We are aware that introduction to new technologies might be intimidating. However, we know how much they benefit to early adopters in businesses selling and servicing healthcare and laboratory equipment; just like yours.
How to Utilize AI in your Business?
Make sure to have the most up-to-date information about your customers and their helathcare/lab-tech devices
Keep track of past offers in relation to the customer
Record service history of helathcare/lab-tech devices
Implement OpenAI tools in your sales and marketing approach
What's the Next Plan of Action?
In our ATOLLON platform, we unify all these elements under one interface. The system can be synchronized with your existing accounting and inventory management system, eliminating the burden of separate administration. Our consultants are prepared to assist you during the implementation phase but are currently engaged with queries from existing clients. Therefore, don't hesitate to secure a slot so we can schedule an implementation for your company at the earliest convenience.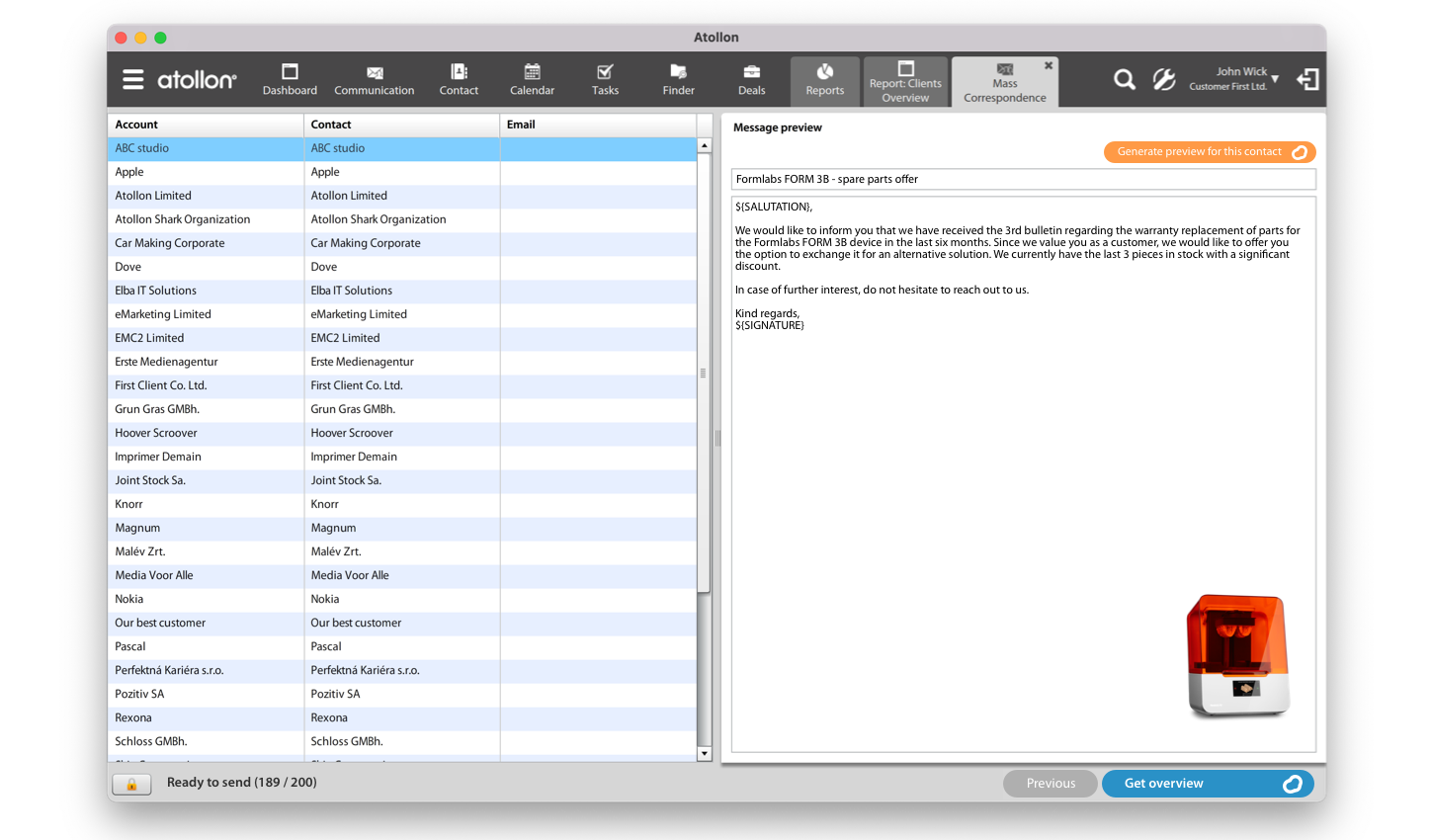 Do Not Hesitate to Contact us
If you're eager to explore innovation, boost the productivity of your service venture, and discover to engage your clientele, we're thrilled to offer you a consultation free of charge.
Plan a Consultation