The adoption of AI technology in businesses selling agricultural equipment
Atollon Article | | 13/04/2023
It's hard not to notice the growing popularity of artificial intelligence tools in our daily lives. Even your agricultural and municipal equipment sales and service industry is not immune to change. Thus, we would be delighted to offer you inspiration on how AI tools can be utilized to engage with your customers on a daily basis.

The ever-present helper
AI assistant can help you identify potential up-selling or cross-selling opportunities based on the customer's preferences, taking into account the technology installed by the customer.
Speed up your work tasks
With access to data such as the technology's year of manufacture, warranty period or components overview you can now go through large amounts of data in seconds to prepare offers for customers who are most likely to renew or service their technology, possibly buy spare parts, add-ons, or components. By utilizing this approach, you can effectively target customers who are more inclined to make purchases from your business.
Invest your time where it matters
Furthermore, maximizing your sales team time will ultimately boost your business's productivity. Instead of manually entering and analyzing data, you can rely on AI to do it for you. Browsing through databases, collecting relevant data, and analyzing them to identify patterns and trends (most common equipment types, frequent issues, or popular accessories). By generating customized offers, the efficiency of targeting campaigns is increased, leaving room to reach out to a variety of customers, towns and municipalities included.
Keep up with the times
The desired result is perceivable only when using a system that combines structured and unstructured data. Structured data is for instance a list of installed technologies, unstructured data is stored documents and tracked e-mail communication in relation to customers. This leads to uncovering previously unknown connections and being far ahead of customers' needs, preventing information chaos. We understand implementing new technologies can be a daunting task. Yet, we can't help but notice how advantageous these tools are for businesses just like yours. The implementation of AI tools in marketing is a significant breakthrough, and businesses that adopt them early can gain a competitive advantage in a short period.
What to do to use AI in your business?
Make sure to have the most up-to-date information about your customers and their technology
Keep track of all historical offers in relation to the customer
Record the service process of equipment
Integrate OpenAI engagement tools into your sales and marketing management
What's the next step?
In our ATOLLON platform, we combine all of the above under one roof. The system can be connected to your existing accounting and warehouse system, so you don't have to worry about separate administration. Our consultants are happy to support you during the implementation process but are currently busy with requests from existing clients. Therefore, please do not hesitate to book a place so that we can schedule a deployment for your company as soon as possible.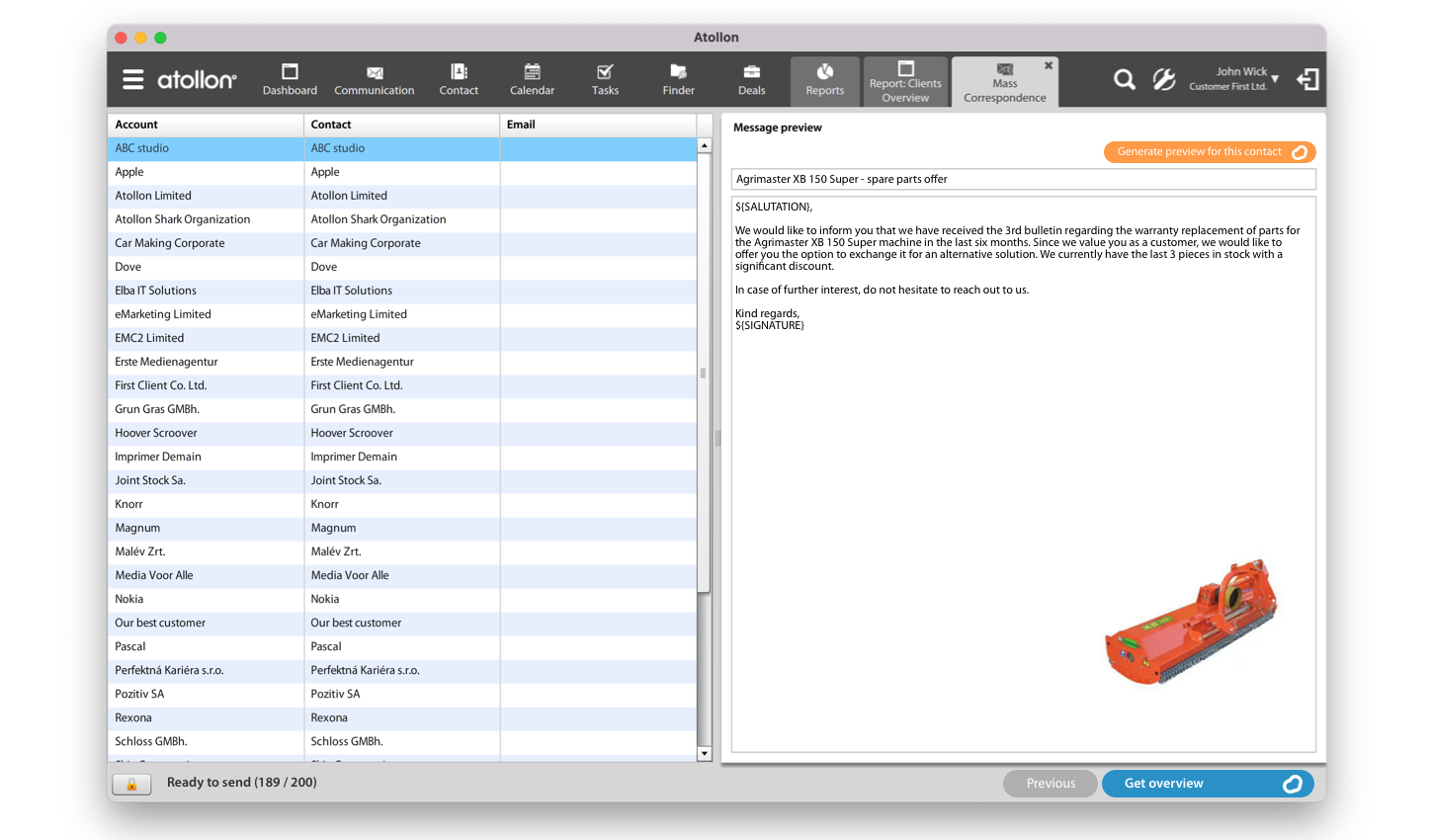 Connecting technology records with targeted emailing
By keeping precise records of installed equipment and their service repairs in relation to a specific client, it is possible to identify needs better in order to target campaigns effectively.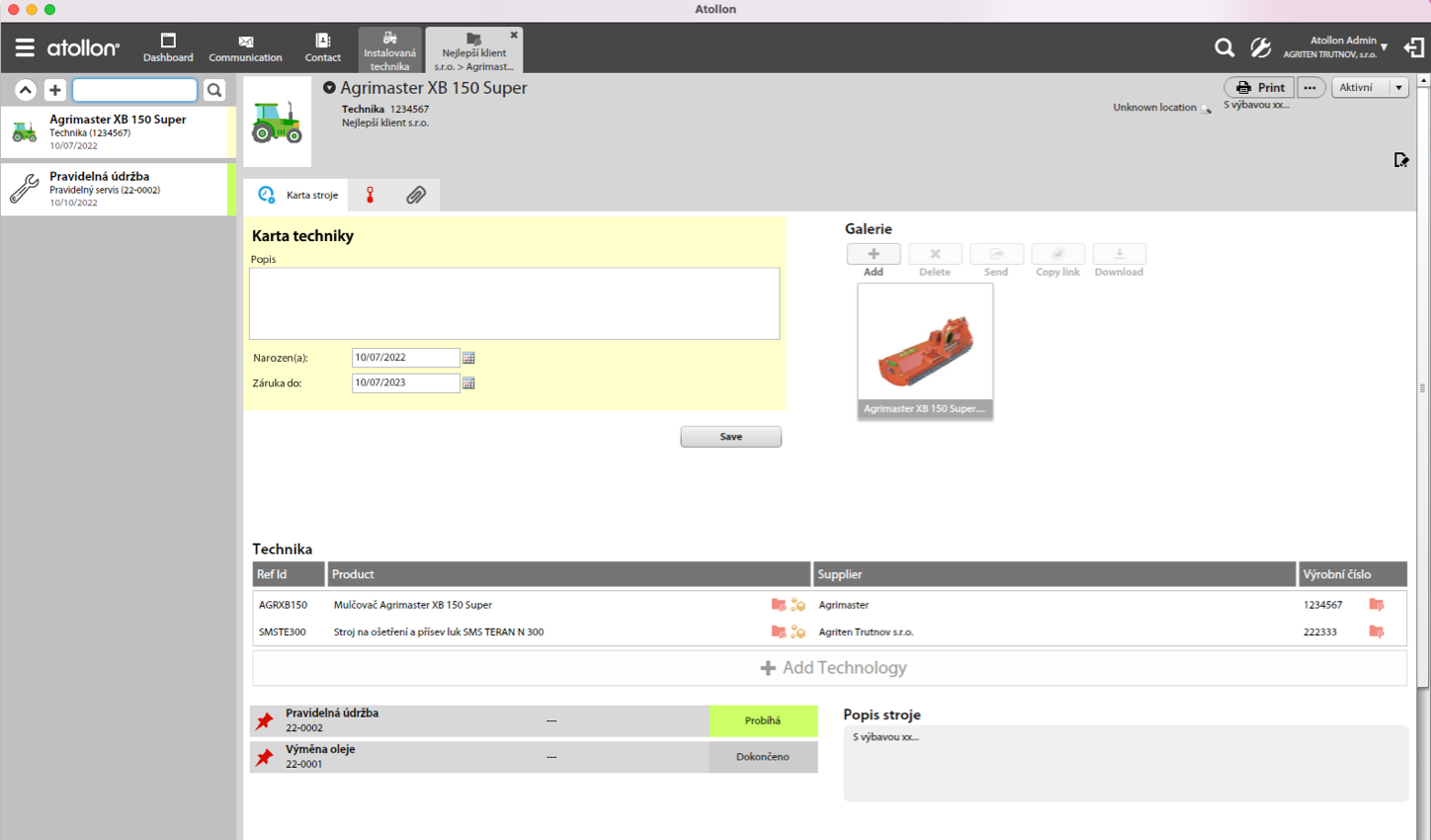 Do not hesitate to contact us
If you're eager to explore innovation, boost the productivity of your service venture, and discover to engage your clientele, we're thrilled to offer you a consultation free of charge.
Plan a free consultation