Effective Data Cleaning to Uncover Sales Opportunities with Atollon Robot
Atollon Article | | 29/06/2023
Managing data can prove to be a complex and time-consuming process for many businesses. This is because a huge amount of data in different forms accumulates on a daily basis. In the same way that you use a vacuum cleaner to clean up dust in the home, a robot can be used to clean up data in a medical and laboratory equipment sales and service environment. A robot can organize data in much less time and at a lower cost than an employee could.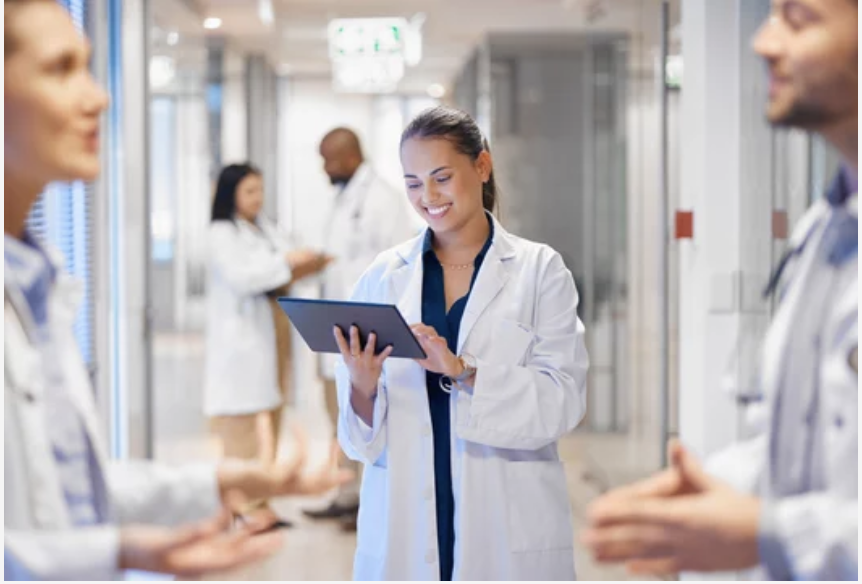 Data Storage Is a Matter of Complexity
From the first interaction with a potential customer, the question of how to store data is addressed. You get data on when a quote was created and sent, sales volumes, service activities, date and location of technical equipment installation, regular revision of technical equipment dates, etc... The goal is to be able to use this information, as good data handling allows for faster and more informed decision making, which frees up managers and creates time for more productive activities.
More and More Data; a Problem or an Opportunity?
It is logistically difficult to combine the management of historically stored and newly acquired data, which is often stored in different locations by different staff. The constant evolution and growth of the firm, new clients, inquiries from different sources, and changes in staff all contribute to this. Having a solid base of data, a sort of core to which new information is easily added, is absolutely central to growth-oriented firms. With more data then comes not problems, but opportunities - structured and unstructured data is kept in a form that can be handled sensibly, bringing the opportunity to explore connections and opportunities for further sales.
Where Do You Store Your Data?
Data tends to be stored in a variety of places - Excel spreadsheets, email conversations, accounting systems or even on paper. Each employee writes new data as they are accustomed to it; while it may seem like the fastest and most efficient option at the time, it's more of a hindrance in the long run.
In Email Communication
Information related to servicing and repairs
Timeline of order confirmation and dispatch details  
Client communication details - e-mails, telephone numbers
In Excel
Catalog of implemented installations
Information on sales, service activities, and routine inspections
Details of transaction codes
Within the Accounting System
Invoicing and financial records
Specifics of sales operations including the payment status of clients
On Paper
Documentation of technical meetings and specs of healthcare and laboratory equipment
Contracts and agreements endorsed by customers
Records of routine inspections and other service-related paperwork
Integration of Data Tools
Although there are many data management tools on the market, integrating them into existing systems can be complex and, more importantly, time consuming. Taking the time to transform to a new form of data storage sounds like something that does not require priority, as the time and energy sacrificed to do so are not proportionally balanced. Atollon Robot is a practical solution, as it can work quickly and accurately with the data from your documents, with a minimum of errors. How? It pulls data from different document types, Word/PDF, and puts it in a structured form.
Structure -> Maximizing Data Potential
Atollon Robot, the artificial intelligence in the ATOLLON system, can assign meaning to data. This allows data to be analysed more accurately and to better understand previously undetected relationships between data. The next step is to use this data for specific business activities. Preparing campaigns, reacting nimbly to the current situation (e.g. stock levels), reaching out to new customers - the result is gaining a competitive advantage. To see the practical applications, below you can see specific examples of ATOLLON systems that medical and laboratory equipment suppliers use to improve their business performance every day.
Save -> Understand -> Use
With Atollon Robot we extract data from your documents, transform them into a unified form, and import them into the system. With us, the data is stored in such a way that it is interconnected, everything is stored under a single context, so you can keep track of which client the information is associated with, even if another colleague has been in contact with them, for example.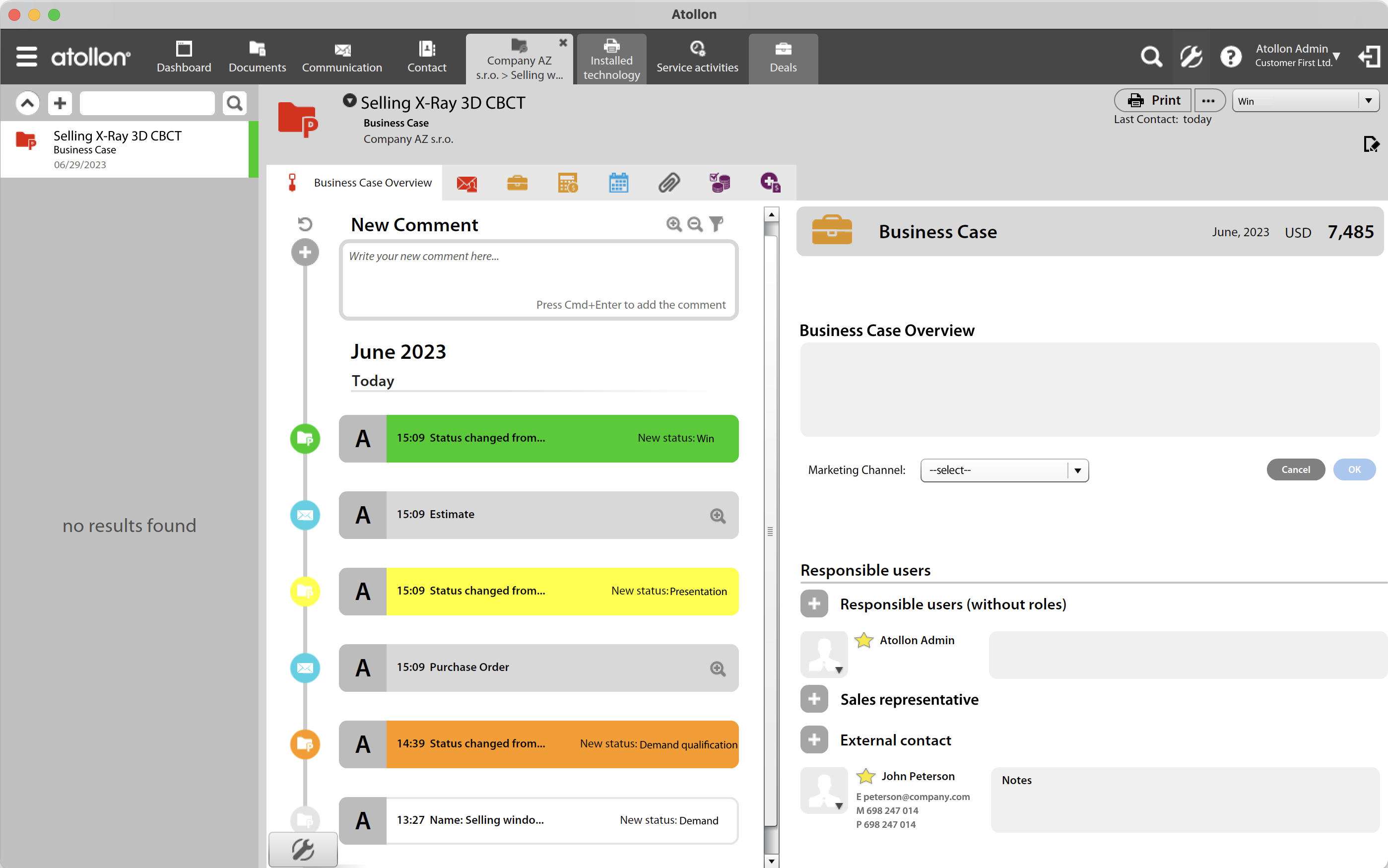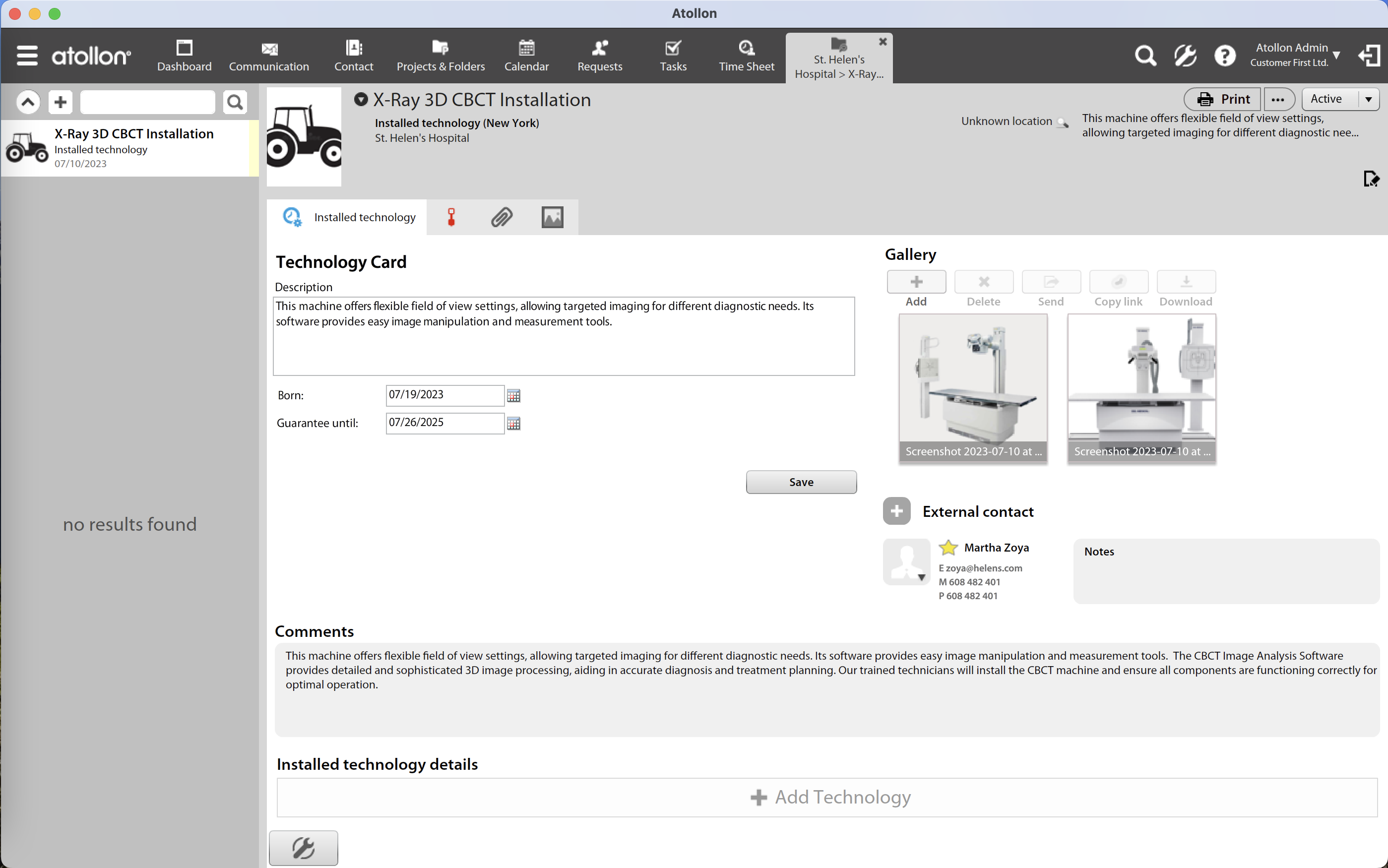 Product Overview and Quick Management
The product records you keep, the same for installed equipment and service activities, are all linked in the system. For a specific installed technique, you have all the information associated with it, such as its technical specifications, photos, service activities, even email documentation. This linking allows for a quick and organized overview of all activities, and serves to further leverage the information for sales opportunities.
Business Case - Price Quotations
One phase of the business case is creating and sending price quotes to clients. This process can be done seamlessly in the system, the quote is created automatically, you can email it straight away, and all the data is automatically saved. This both saves you energy that can be spent on maintaining client relationships and making better decisions, while at the same time the data is re-saved and the information is logically stacked on top of each other.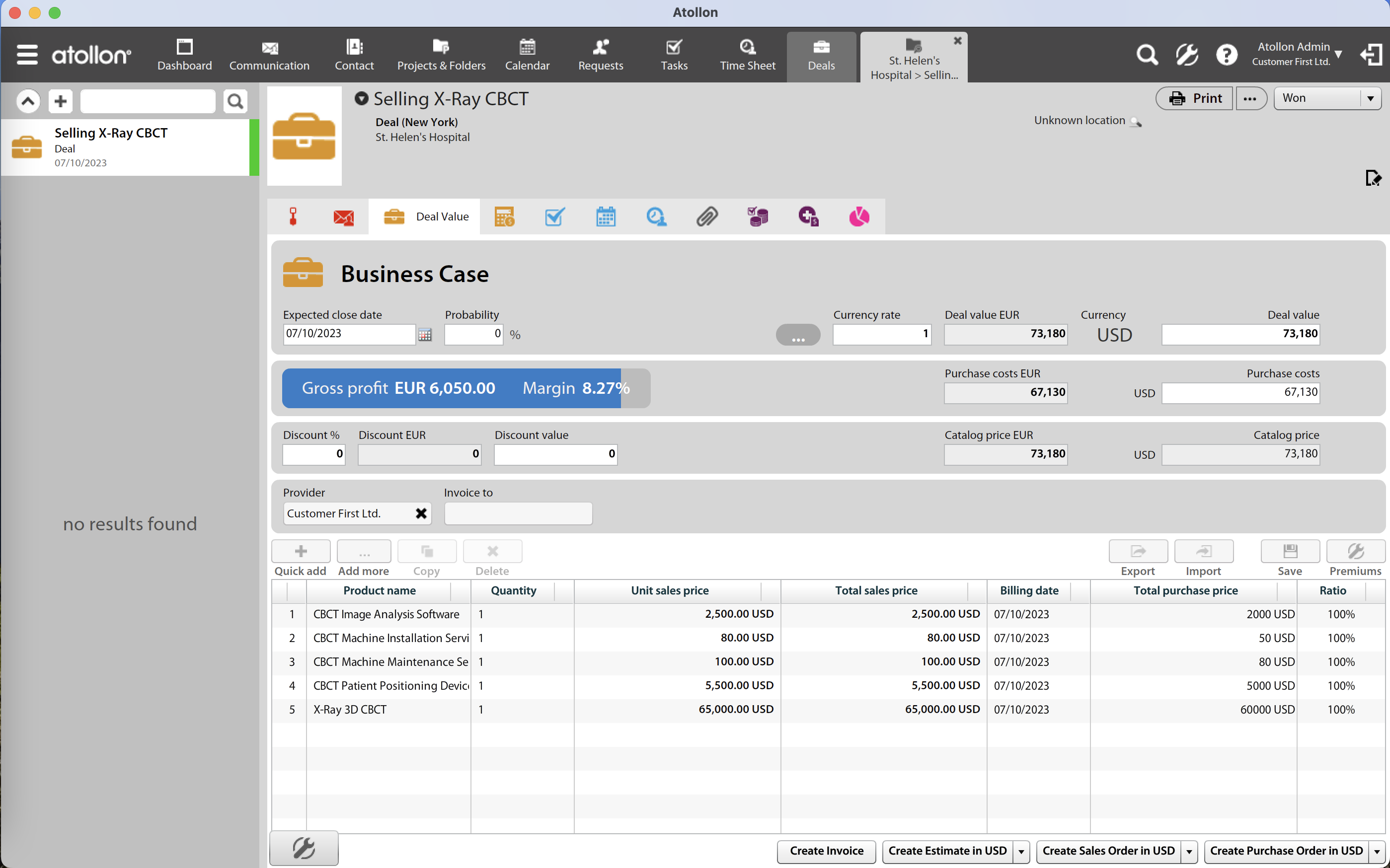 If you're keen on fresh ideas, want to ramp up the efficiency of your windows and doors business, and are up for new ways to connect with customers, we're all in to give you a free first consultation.
Book a Free Consultation