Atollon Robot: Your Personal Data Cleaner and Sales Opportunity Revealer
Atollon Article | | 28/06/2023
Managing data can be a complicated and time-consuming process for many businesses. Especially in the field of agricultural and municipal equipment sales and service, where maintaining information in a structured form is particularly tough. Data accumulates in various forms on a daily basis and keeping it orderly is a challenge. To tidy up your home, you would use a vacuum cleaner to do it for you. In the same way, in a modern company, a robot can organize your data in a fraction of the time a human worker would have to take.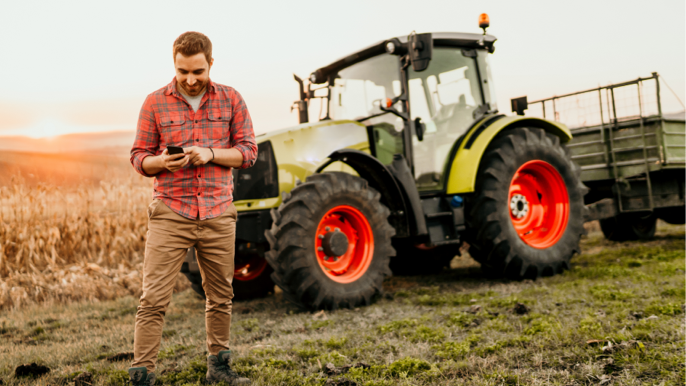 Storing Data
Companies which sell and service agricultural and municipal equipment, regardless of size, have access to a huge amount of data; every customer contact, creation and sending of price calculations, offers, management of inquiries, sales, service activities, installation of equipment, etc... The goal of every company is to educe as many information from these data as possible, as it grants making more informed decisions daily, freeing up managers' time to engage in other activities.
Historical and New Data: a Problem or an Opportunity?
The ability to combine historical and newly acquired information, especially being recorded in various places, is a logistically demanding task. In connection with the company`s constant development, new customers, inquiries from various sources, and staff turnover, it is quite understandable. Creating a solid base where data is merely stacked is a structured and organized way to keep information. With growth of a number of information, its use is not a problem, but an opportunity.
Where Do You Store Your Information?
Information is usually recorded in various places - in Excel spreadsheets, email conversations, accounting systems, or even on papers. Maintaining an overview of the process becomes really difficult, having it spread everywhere. And where do you store your information?
In Excel
List of installed technology
Sales, service, and regular inspection data
Order numbers, other relevant transaction data
In Email Communication
Details about repairs and other service-related information
Date of sending and confirmation of orders
Customer contact information - email addresses, phone numbers
In the Accounting System
Invoices and accounting records
Details about sales transactions including customer's payment status
On Paper
Meeting notes and technical specifications of agricultural equipment
Signed contracts and agreements with customers
Records of regular checks and other service documentation
Data Management Tool Integration
Today, there are hundreds of data management tools, but integrating them into existing systems is not so simple. Atollon Robot offers a pleasant start to solving these challenges, it can playfully and quickly utilize data from your documents, with a minimum of errors. It has the ability to extract data from various types of documents where you keep your records, such as Word/PDF, and use it for your benefit. For example, a technical document in Excel is converted into a technical record with which you can then do business.
Maximizing Data Potential with AI
Artificial Intelligence can add meaning to data, enabling more precise analysis and a better understanding of relationships. The next step is to use this data for specific business activities - use it to prepare a campaign, respond to your current situation more effectively (e.g. stock filling up), and gain a competitive advantage. Below, you can look at specific examples in our ATOLLON system, in which advanced suppliers of agricultural and municipal machinery improve their business performance every day.
Store -> Connect -> Utilize
Once you get the data from your diverse documents and they receive a uniform form, they are easily imported into the ATOLLON system and ready for further use. With us, they are stored in a contextual sense, so you have relevant communication from the client's perspective, documents, creation of offers, or price calculations.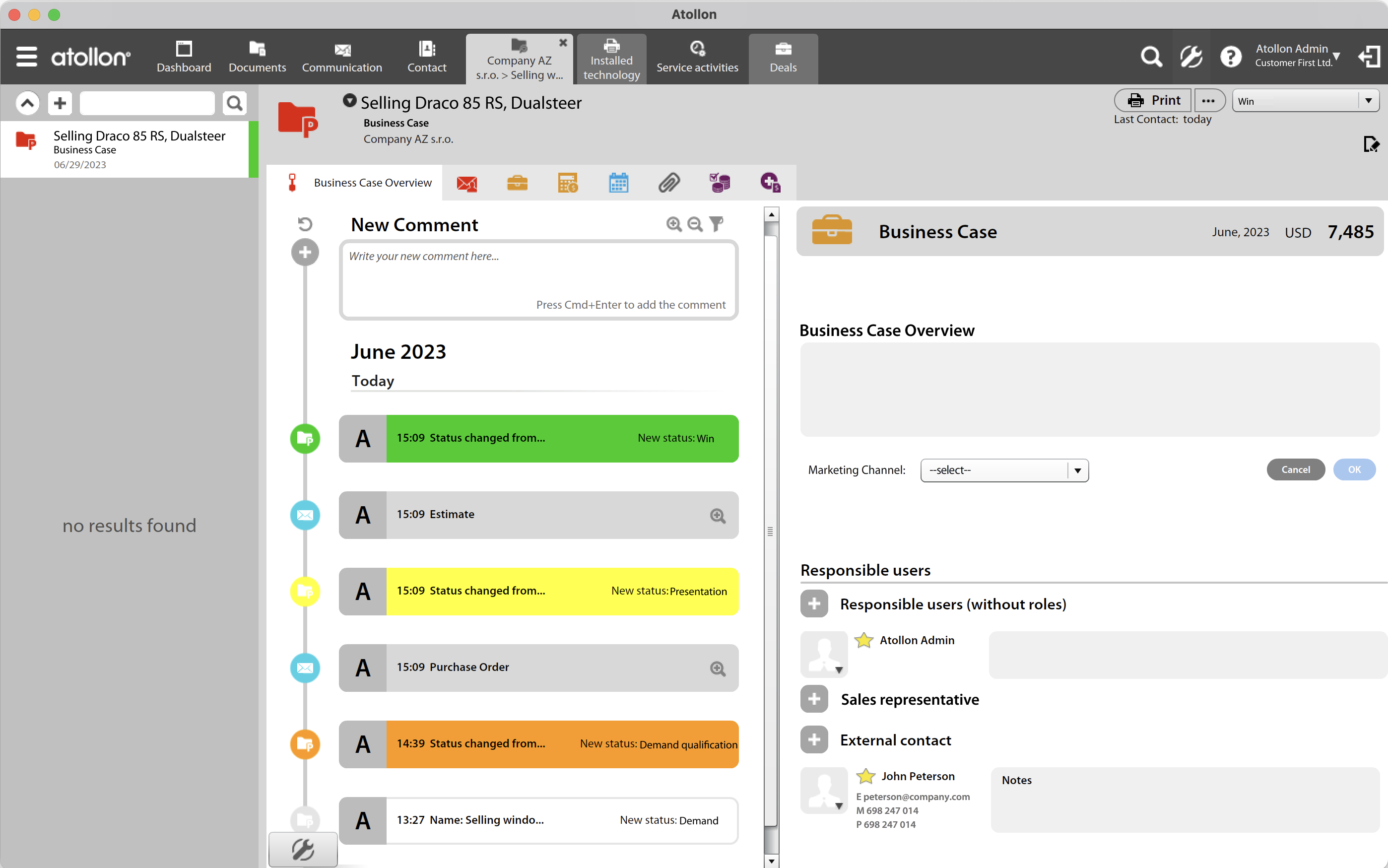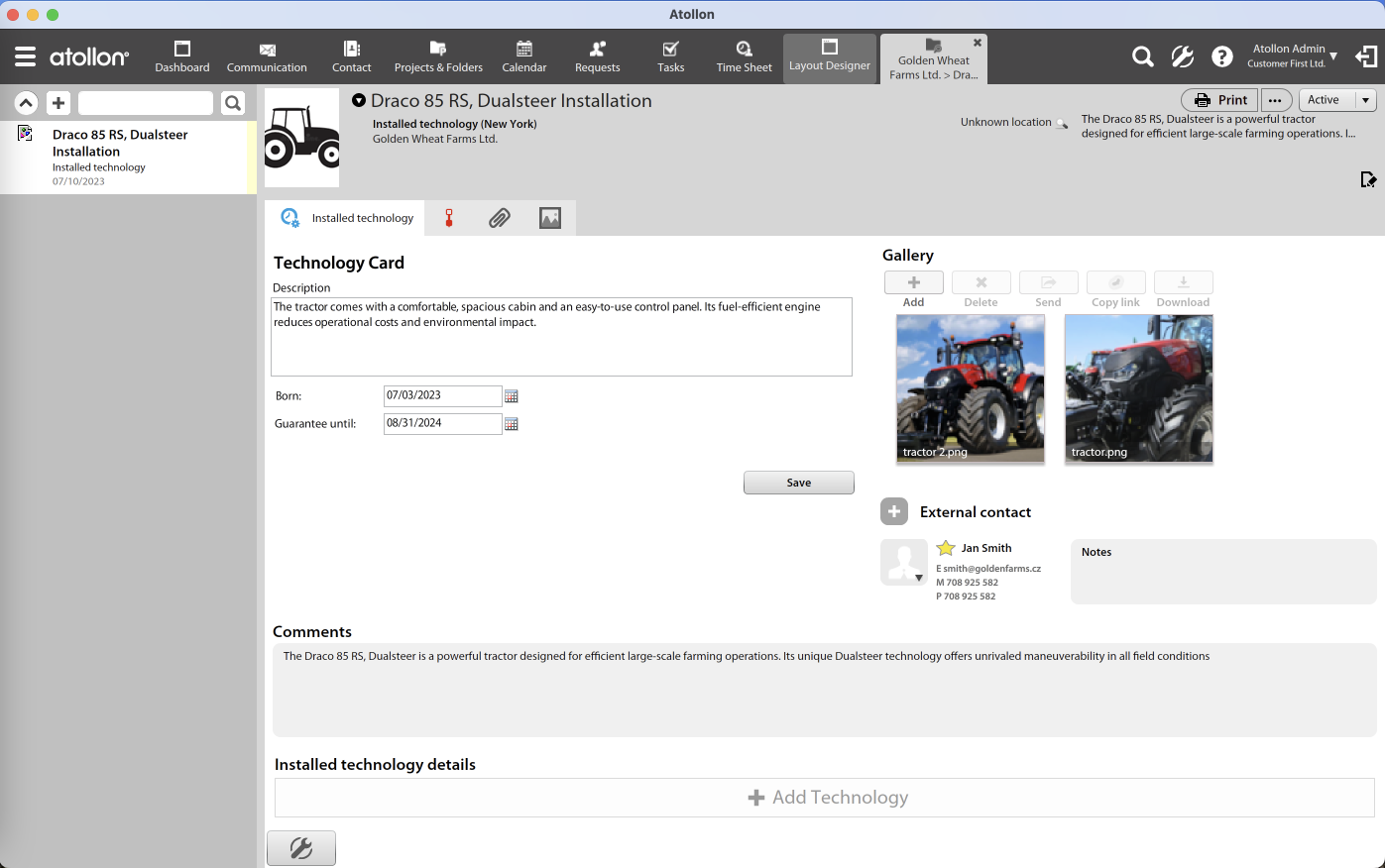 Product Overview, Quick Management
An overview of your offered products, installed machinery, service activities - connected with responsible service technicians, planning of activities by service managers, everything interconnected. An organized and quick overview.
Embrace the Challenge of Digital Transformation
One part of the business case - pricing, creating price calculations, sending them to customers. Clearly, automatically, you don't waste energy on routine activities and can maintain more personal relationships with customers and make better business decisions.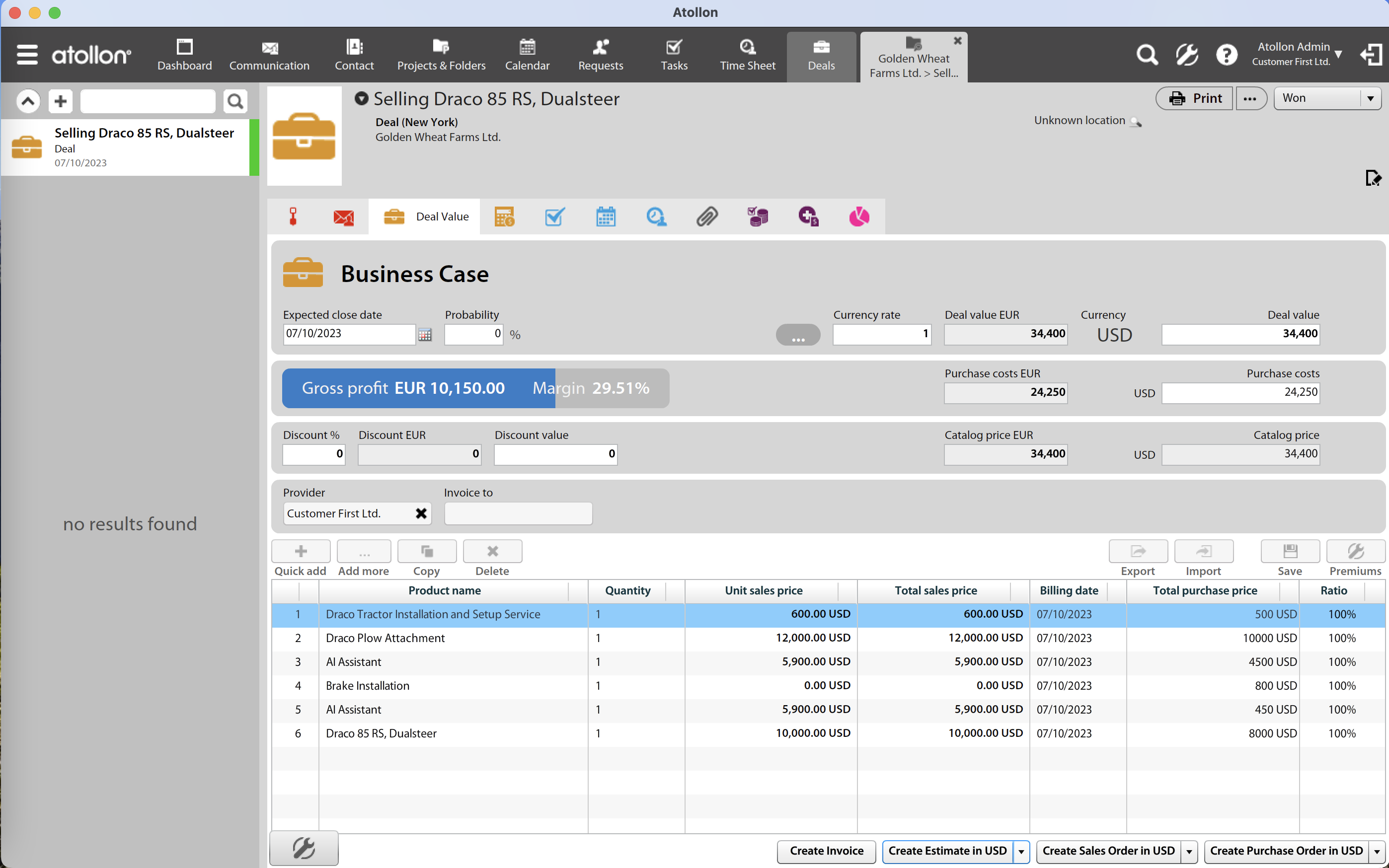 If you are intrigued to innovate, increase the efficiency of your own machinery business or service, and seek new ways to reach customers, we are happy to provide you with an initial consultation free of charge.
Book a Free Consultation