Team e-mail
ATOLLON connects people, data and processes around customers and orders, especially with high-quality and timely communication - between people within the company and with customers. With ATOLLON, no email gets lost and gets to the right person on time. Tightly integrated communication between the team within the company and customers creates a supportive environment for your company to deliver quality service.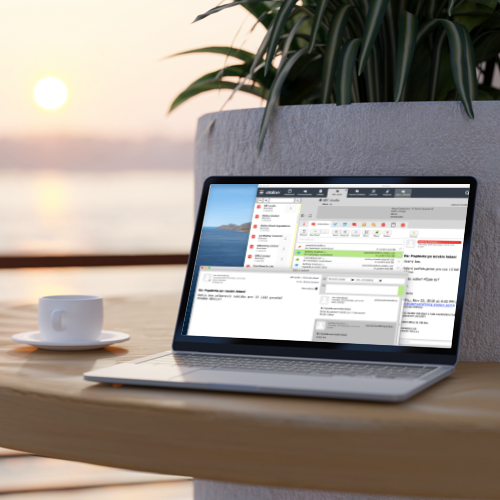 We connect your teams with your customers
Everyone - from salespeople, to support, to billing staff - whether or not they have been part of all the negotiations, gets a very easy opportunity to learn about the history of the customer relationship and the whole company gets a chance to present itself in a consistent and professional manner.
We share corporate communication across the company (the "Contextual Communication" rule)
We communicate easily in contexts - folders corresponding to the company's business process (contact, business case, project, service activity, order, etc.).
Company emails belong to company teams, not just to an individual user; anyone (with appropriate access rights) can follow up on a communication in a given context.
We communicate in a timely manner and respond consistently to requests (Zero inbox rule)
Communication tasks need to be solved as soon as possible, there should be none left at the end of the day.
Communication that cannot be resolved immediately (within 5 minutes) needs to be turned into a task or process (request for business, service, etc.).
We communicate consistently across the company (the "One e-mail in the company" rule)
We eliminate duplicates and multiple solutions to the same problem, so no customer request goes unanswered.
The email with the customer's request is in the company only once, the whole company accesses the same information and thanks to this responds consistently and only by the team member(s) concerned.