New Guide for Project Set-Up
ATOLLO_ARTICLE | Blog o produktech | 26/04/2012
Following the release of the new Atollon Lagoon spring 2012 edition, we have prepared a guide for setting up new projects. This easy-to-follow guide will allow for higher work efficiency within the system and provides instructions for loading different types of projects into the system, including:
Contracts
Business cases
Service contracts
Consultation and other types of implementation projects
Previously, several steps were needed to set up a new project, such as creating the project specifications and assigning a new contact for an individual or company. Now, this entire process description has been combined into a single guide that allows (depending on the project template settings) users to:
Place a project to a person or company.
Select an existing or create a new contact (individual or company).
Set up a folder for a firm in the database of firms (client, potential client, partner, etc.).
Classify the client (add any column into the form).
Add information to the project (fill in the project form).
Select a person who will automatically become the primary contact for the project.
Thanks to this new Atollon guide, users won't forget to input necessary data (it is possible to set customized columns as required). Thanks to the Atollon Troll application, it is also possible to create follow-up actions after the original project creation. These important steps lead to either the signing of a contract during the business case acquisition process or to successful implementation of the contract.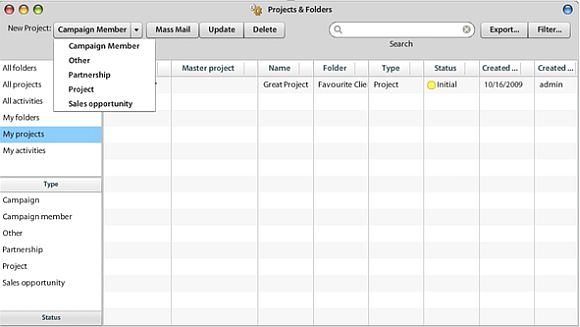 Figure 1: Using the Projects & Folders application, you can choose any project template from the dropdown menu.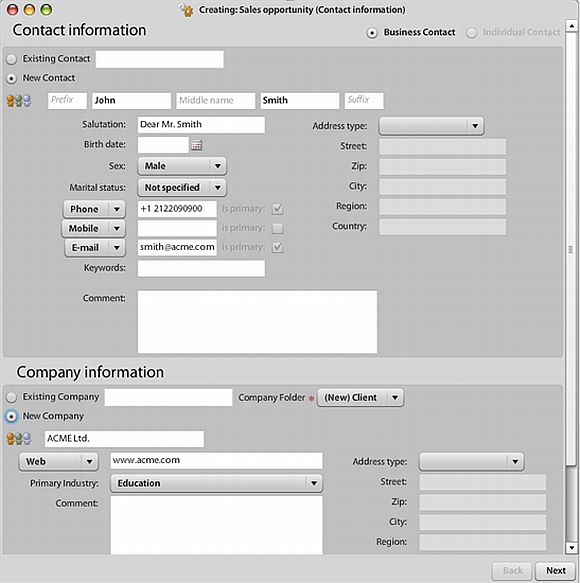 Figure 2: When creating a project, it is possible to include new contact information or even a client folder. Clients are defined as either a firm or a single individual.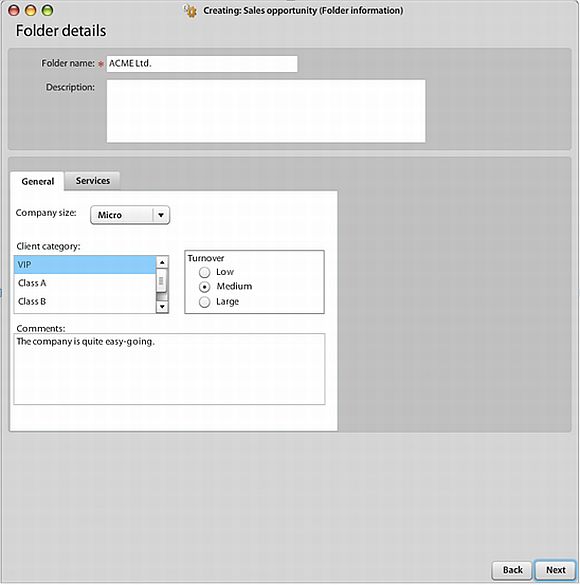 Figure 3: During the project foundation, it is also possible to classify the client. In the Sales Opportunity area, you can include any type of form with specific client data.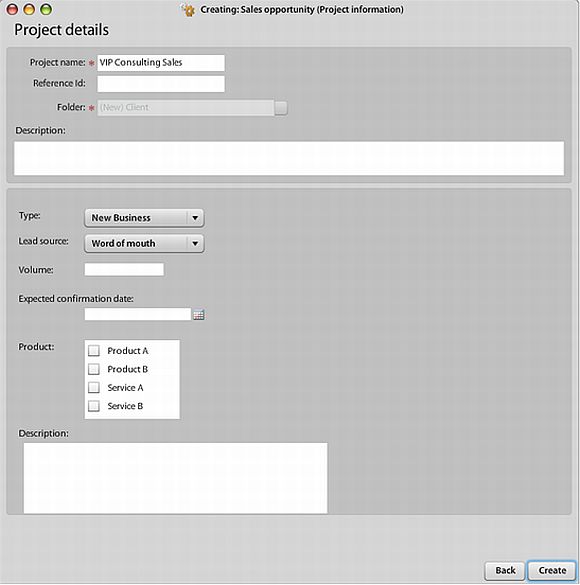 Figure 4: In the last step, the user adds specific information to the Project Detail area. Each project can register completely different data, which are later used for creating overviews about contracts, business cases, implementation projects, etc.
To test the functionality of the system, check the Atollon demo version or ask your own free trial version.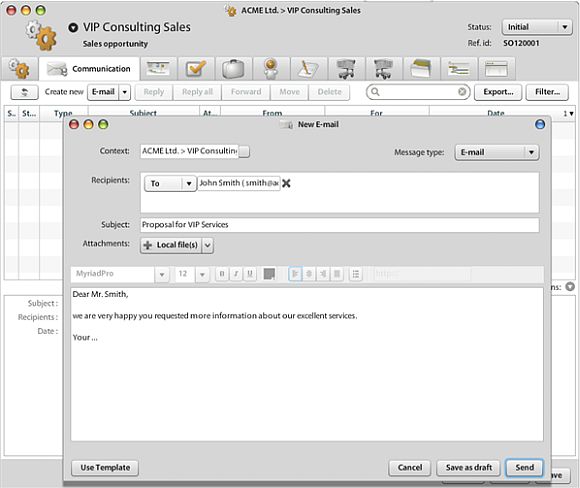 Figure 5: This figure demonstrates further project detail after account creation. Immediately after the establishment of the project, it is possible to send a message to the client from within the system, and predefined templates can be used. The message (including attachments) is stored in the project history area.