Make it easier to meet your business resolutions with weekly reports
Atollon Article | Blog o produktech | 31/12/2022
ATOLLON is a software that helps businesses automate customer-facing processes and track company performance. With its weekly reporting functionality, ATOLLON is the key to making your yearly business resolutions a reality.
What can be included in ATOLLON's weekly reports?
These reports can include metrics such as the sales numbers (both actual and planned), pipeline analysis, service level agreement fulfillment or the plans of individual team member's activities for the upcoming week. The customizable nature of ATOLLON means that you can choose the most important performance criteria to be tracked and the details to be included in the weekly report, ensuring that you are tracking the most relevant and useful information.

Benefits of Weekly Reports
In addition to tracking performance, the weekly reports generated by ATOLLON can also help to motivate and engage team members. By setting specific goals and tracking progress, team members can see the impact of their work and feel a sense of accomplishment. This can help to foster a sense of ownership and pride in their work, which can lead to increased motivation and engagement.
Tailored for customer-oriented team members
By measuring team performance on a weekly basis and customizing reports to meet the unique needs of each role in the business, ATOLLON offers a competitive advantage over similar solutions. This can help your company make data-driven decisions to improve performance and achieve its business goals.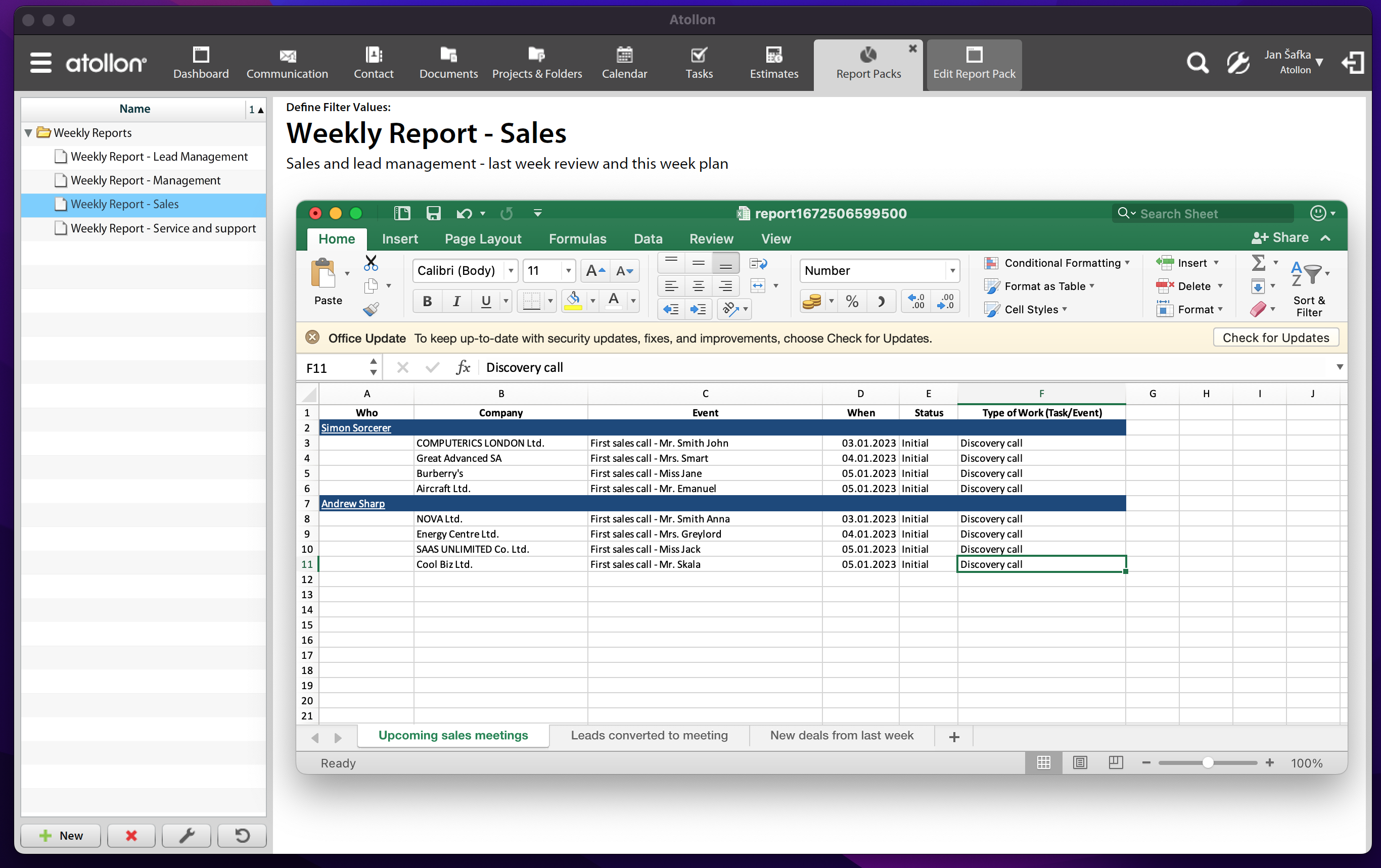 Make it easy to meet your business resolutions today
Don't let your yearly business resolutions go unfulfilled. Start using ATOLLON's weekly report functionality today and take your company to new heights of success. This is the key to making your business resolutions a reality.
Request a free customised ATOLLON