Temporary help – hiring temporary workers
For the purpose of recording and hiring temporary positions, in Atollon there are several tools that significantly ease and simplify this process.
Confirmation and procurement of open positions is made by ´orders of shifts´ where in relation to the client and the project will create a demand for specific shifts and days.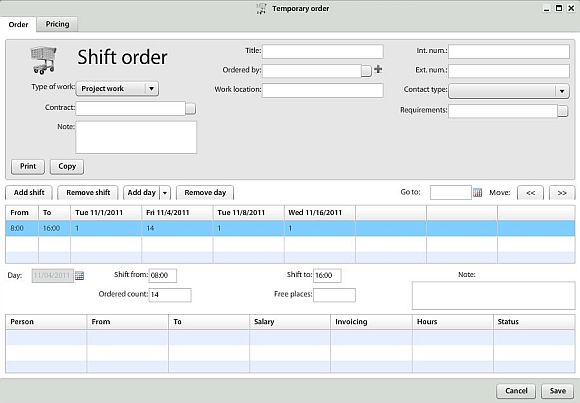 The Staff are then able to assign shift work to each shift and directly keep track of which shifts are still available and what is the distribution of occupancy demanded. After assigning the worker to a shift the application checks whether the given contract is noted in the system for this type of work and specific dates.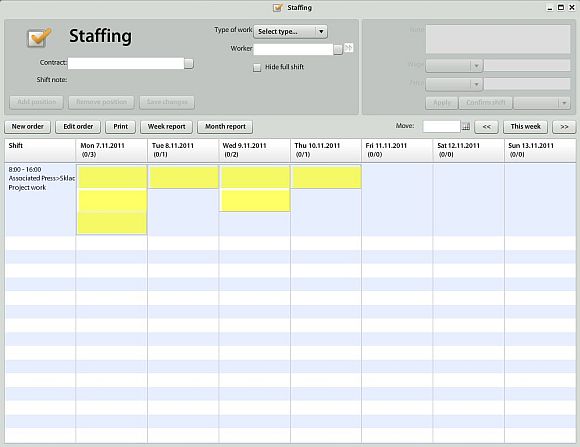 From the occupied shifts it is then possible to work out a workers' timesheet, make the last statements of adjustments and then bill the client.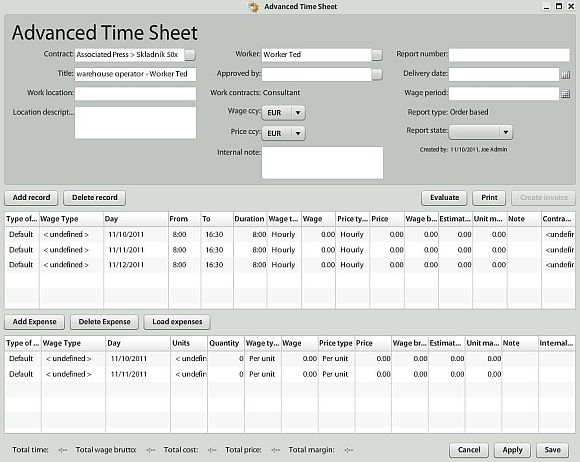 At the same time there is the possibility to use a predefined custom price list in order to simplify the work of the consultant so the consultant does not have to evaluate the work individually. Price lists can then be defined for the client or for the project applicant / temporary worker to make the last modified work statements and subsequently invoice the client.
if($sidebar_left || $sidebar_right) ?>