Recruitment on steroids (upgraded: video)
04/15/2013
Would you like to build a database of talents that you can immediately introduce to your clients and not spend time on administration?
This can be done using the latest tools with artificial intelligence, it is not Sci-fi.
On which issues do HR consultants waste the most time?
We extensively monitored the work of consultants - HR experts with the Atollon Lagoon Recruitment system and have observed that during the recruitment process, HR consultants spend an average of 10 minutes entering each applicant into the system. Due to the demanding nature of the comprehensive entering of the profile it is a fact that only the best profiles are entered into the database. Sometimes they loose the opportunity to occupy less qualified positions.
How can we help them?
We have developed a new tool where the applicants CV can be imported in the talents database with one click.  At the same time, the applicants profile will be saved in the system in a structured form to be able to be easily found.   The time for entering a complex applicant profile into the system is reduced to approximately 1/10 of the original time spent.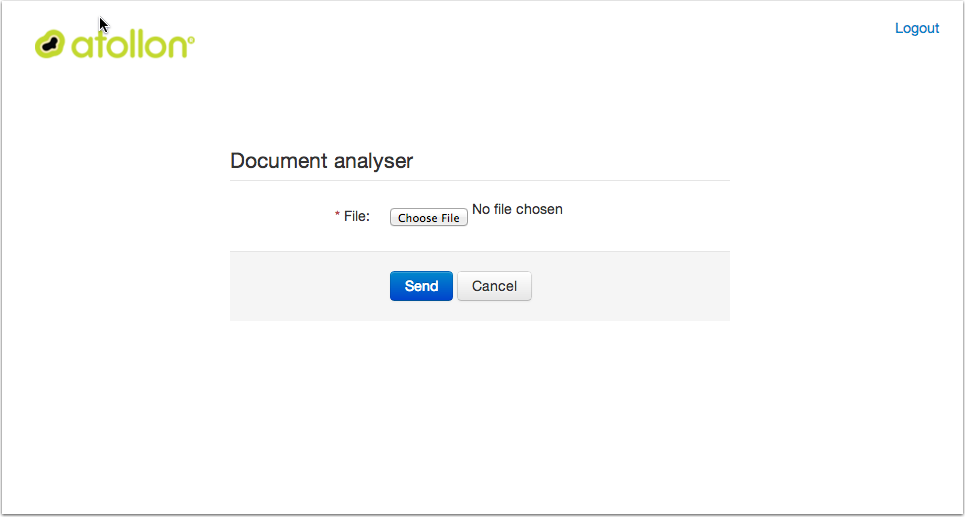 How is this possible?
We have become a partner of the Textkernel and Fsolutions companies, which work in the professional recognition of documents - in particular CVs from applicants. Using their tool, work which up to now was previously carried out using an expensive consultant or temporary worker, is now managed automatically with a high level of success.
The concept of document content recognition is not entirely new.  When we first saw the tool for CV parsing, it was obvious to us that it would be a huge benefit to our valuable clients.  Such advanced tools are called for nearly every year.  The development of the tool, which took a relatively long time, maps the field in the CV into the database records in the Atollon Lagoon Recruitment system.
The consultant / HR specialist can then simply click to load the document while the system does all the routine work. The tool recognizes all key data for the applicant in the CV, e.g. name, surname, address, e-mail, telephone, etc.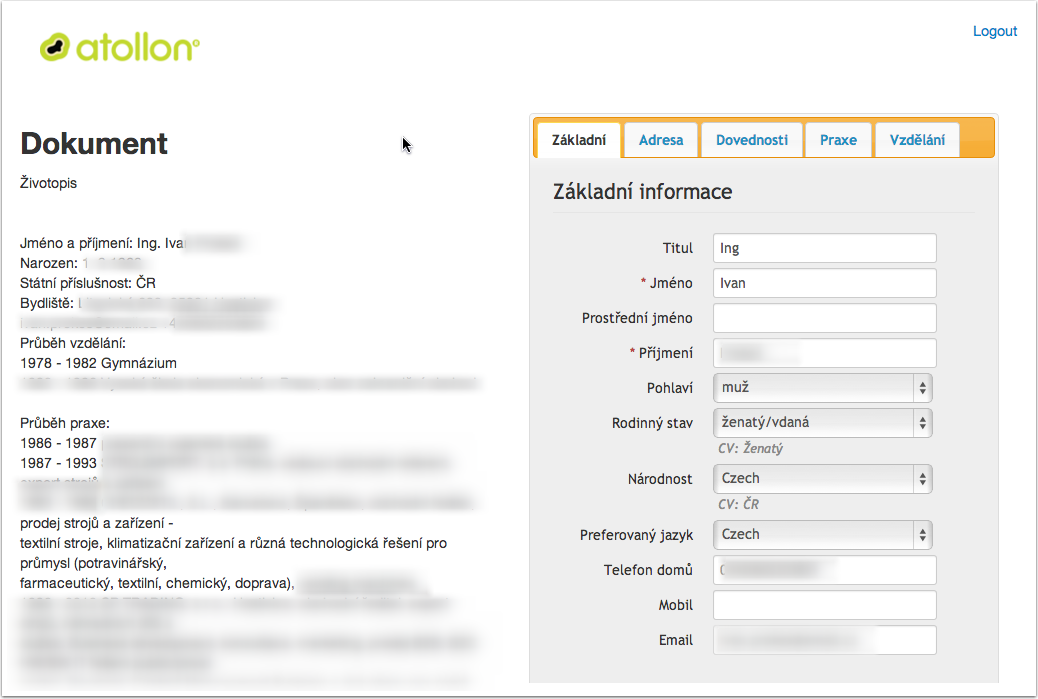 However, this is not all
The tool enables to automatically couple the recognized language skills, education, and preference for locations (regions where the applicant wants to work), moreover, it enables to monitor the employment history and to save references and positions with previous or existing employers in the system.
Final bonus
This new tool is included in the price of Atollon Lagoon Recruitment. You do not need to pay any extra!
See for yourself, how Atollon Lagoon Recruitment, in cooperation with the tool from Textkernel can help your business be more successful.