Open position – a job
Open position – a job
Another important step in the system is the registration of positions that have opened.
Unlike the current project the open position function has a few extra tabs allowing to process the HR agenda to the appropriate position. Now Applications of 'vacant positions' is a quick way to look at the list of current open positions in the system.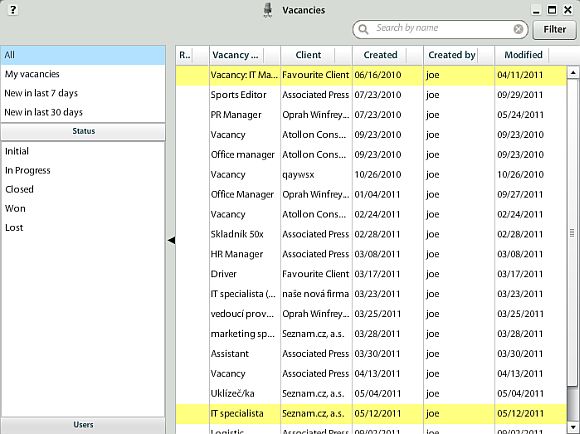 Requirements:
''Requirements'' is used to describe the characteristics of candidates for quick search as well as for graphic and explicit descriptions of the searched profile by other consultants. Anyone who views this project has the possibility to immediately see the settings of the most important selection criteria. After the integration of the selected information it is also possible to display this information on the web as advertising.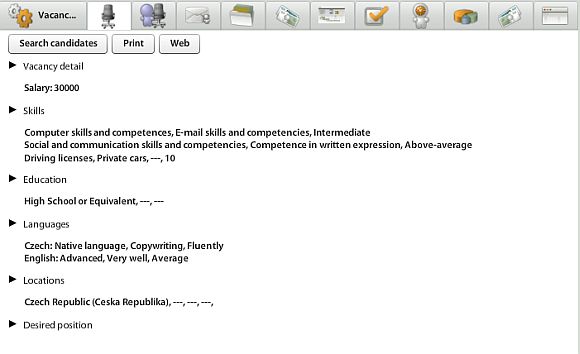 Applicants:
A list of candidates assigned to a certain position is available with the possibility to see the history of their tender. It is possible to see how many candidates are in what stage of the tender and whether they are dismissed or if they are still being considered. It is a similar view which is on the applicant in relation to its tender.

Tender:
This is used to record history. This is a project that is created by assigning applicants for the position. There are important tender milestones registered with the possibility of the date and note registration.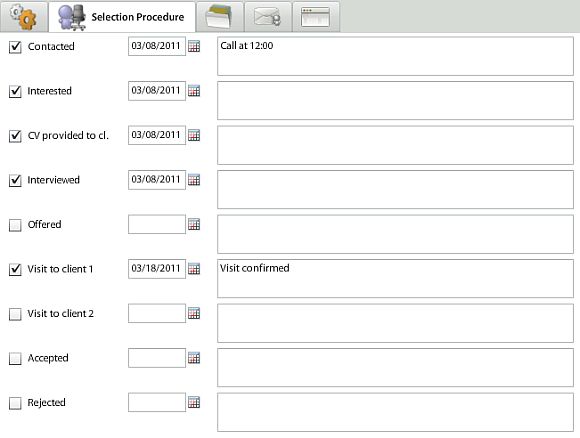 if($sidebar_left || $sidebar_right) ?>