Better Business Management Through Atollon's Dashboard
How easy is it for you to get the information you need to effectively run your company?
Do you have an overview of stagnant business cases?
Do you have an idea of what your employees are working on?
Do you have an overview of ongoing orders and their status?
Do you have information about budget spending?
How easily do you determine whether your clients are receiving superior customer service?
Yes, you need a lot of information to effectively manage your company. But how can you quickly and efficiently find and process that information?
If you want to easily access your business' valuable data, the first fundamental question you have to deal with is where to find the information? Should your employees take the time to fill out data-intensive worksheets and tables? Is it already too late for proactive management measure before you even get to the information? If you currently use Atollon, you already have quick and easy access to all your business activities; just make sure to continue using our system to its full potential.*
*Note: If you are unsure whether you are using Atollon effectively, we recommend your participation in our Business Growth Engine program; we can help you efficiently and quickly start using the system to its full potential, allowing your company to maximize results.
The next step when retrieving business information is to group the data so you can extract valuable operational insights. Data organization and extraction is easy with Atollon. System users don't take an unnecessarily long time to enter data into our system. Users easily and quickly enter information while using the system during the course of their job.
What do you need to monitor? What perspective are you interested in? Do you need to access any of the following information?
Actual performance data of individual traders?
Profitability and turnover of customers?
Profitability and meeting contract deadlines?
Work performance of a consultant or team?
Turnover and profit of each product?
This type of data, and more, can be obtained by leveraging Atollon's reporting tool, which generates reports across data and dimensions within the system to your specifications.
So how can you make sense of the various reports that Atollon can generate?
With the new Atollon tool — Dashboard — you can view the selected report results in more panels directly on the desktop application. The desktop can be divided into multiple tabs, and you can run specific reports across business functions, including marketing, sales, procurement, production, service, finance, etc. Each user can also use individualized dashboard components for clear identification of information in regards to the fulfillment of key performance indicators.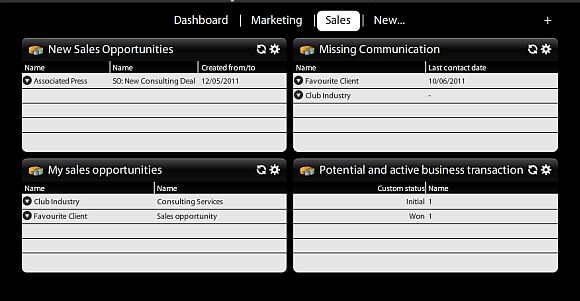 How should you set up the Dashboard?
1. First, consider what information you need to acquire to effectively manage the company.
2. Next, create customized reports in the Atollon Reporting tool.
3. Then, load your bookmarks on the dashboard.
4. Lastly, insert selected reports into the dashboard.
Easy-to-use instructions can be found here
if($sidebar_left || $sidebar_right) ?>